A Suite Alaskan Inn
A great Inn needs a great location, great staff, and a memorable experience. We offer them all.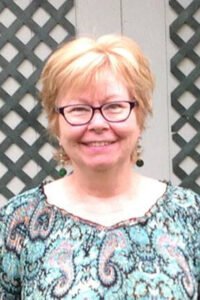 Great service matters.…
Hosted by Myrna
---
A Suite Alaskan Inn is hosted by Myrna who with her husband Jerry were raised locally and together have a combined total of 100+ years living in Fairbanks. They are part of multi-generational families that go back to the turn of the century gold rush days. They have a wealth of personal experiences and stories about early days in Alaska, family adventures, or their grandchildren.
Rooms
A Suite Alaskan Inn has 3 suites for your lodging comfort and especially tailored for your convenience and enjoyment. Each of our suites has its own bedroom, private bathroom, and fully equipped kitchen. They also have their own living room and dining areas. A Suite Alaskan Inn offers a wide variety of suite amenities to enhance your stay including a back yard garden, common area. Each suite has free wi-fi, a flat screen TV, and on-site parking.
---
We stayed here for 5 nights, and it could not have been better for the 3 of us, all older ladies who love to be able to sit in a... read more living room and read.
The location is excellent; we were able to learn where the bus terminal was and then go almost anywhere in the city. The bus is $3 for a day pass or free if you're over 60.
Myrna and Jerry were lovely hosts, responding quickly to our every request, the laundry was a super bonus, and our supplied breakfast goods a real bonus

sewkap


February 8, 2019

The property is located in the downtown area. Hosts live on site and are both welcoming and accessible. The suite was very clean and well-equipped with all the... read more essentials needed for a short or long stay. If you are looking for an alternative to the large hotels, at a better value, this is an excellent option.

DCAlaska


May 14, 2017